Dear folks,
Avery Gallery
will showcase wildlife artist
Alan R. Young
for the August Artwalk. We will have a selection of his work of Birds of Georgia, including Owls and other Birds of Prey. We look forward to seeing you at this wonderful wildlife exhibit from
5 to 9 pm, Friday, August 3 at Avery Gallery.
Beginning with his first showing in 1998, Alan has shown Georgia and the world how being partially colorblind does not prevent seeing the beauty of nature.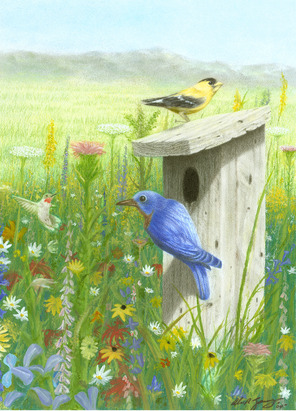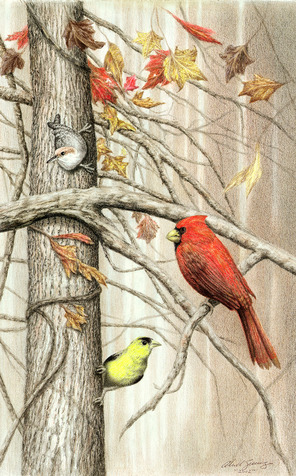 From 1994 to 1998 he built a portfolio of fifteen pen and ink sketches; primarily hawks and eagles. His first showing in the summer of 1998 was an instant success.

In 2001, Alan began to include color in his renderings. He also began dabbling in watercolor as his color vision began to improve. Soon he discovered that his ability to see a world with and without color could work to his advantage. His values first, color second approach helped create a softer, more natural effect to his paintings.

In 2004, Alan decided to make a full-time commitment to his art. He retired early from state employment, purchased a custom frame shop and began teaching more frequently. Among his loyal students, pen and ink remains his area of expertise.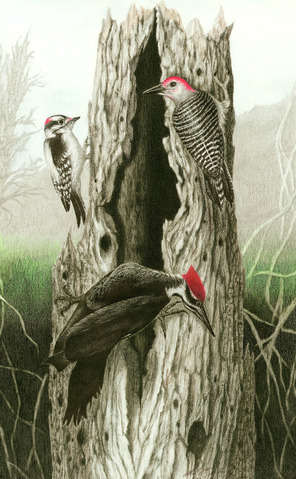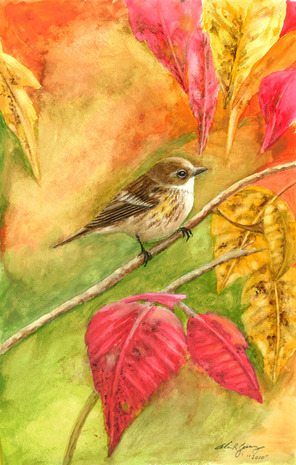 Recent exhibitions include "Birds of Georgia" at the Fernbank Science Center and a solo exhibition at Callaway Gardens. He has displayed for Georgia, New York, and Ohio Audubon societies. Alan is now considered one of the top wild bird artists in the southeast, often featured in national and regional publications. But unlike other artists, Alan has chosen to remain independent, publishing and marketing his own work. Aside from the obvious control, the purpose was and remains to make originals, prints and cards affordable for everyone, not just a select few.
Other noteworthy accomplishments include the creation of the North Georgia Wildlife Arts Festival, and the judging of various other art festivals and events, including the Junior Duck Stamp competition. Yet, art is only part of the motivation for Alan. Appreciation and concern for the environment are equally important to him.
"To play a small part in our crusade to save our planet is reason enough to continue painting."